[Jiangsu steel structure plant engineering case]
江苏钢结构厂房工程案例
The steel structure workshop mainly refers to the main load-bearing components are made of steel. Including steel pillars, steel beams, steel structure foundations, steel roof trusses (of course, the span of the factory building is relatively large, and i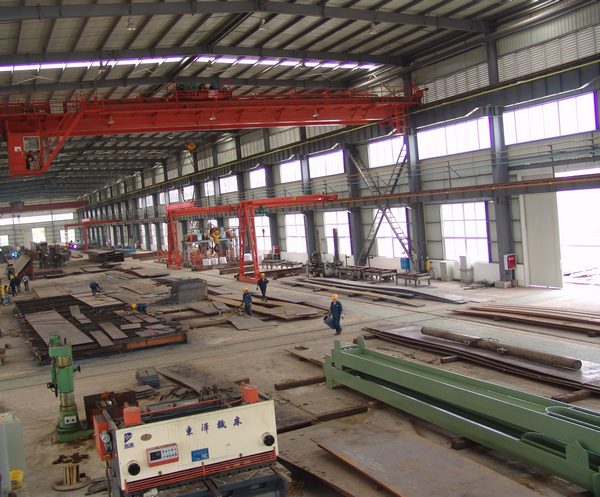 The steel structure workshop mainly refers to the main load-bearing components are made of steel. Including steel pillars, steel beams, steel structure foundations, steel roof trusses (of course, the span of the factory building is relatively large, and it is basically steel structure roof trusses now), steel roof, note that steel structure walls can also be maintained by brick walls. Due to the increase in steel production in my country, many steel structure workshops have begun to be adopted. Specifically, it can be divided into light and heavy steel structure workshops.
Industrial and civil construction facilities made of steel are called steel structures

1. The steel structure is light in weight, high in strength and large in span.
2. The construction period of steel structures is short, which reduces investment costs accordingly.
3. Steel structure building has high fire resistance and strong corrosion resistance.
4. The steel structure building is easy to move and recycle without pollution.